Tweet
What Everybody Needs to Know About Creative Copywriting
The thought of competing against millions of bloggers in internet marketing is no doubt troubling, but the good news is that most of them suck.
Mostly due to their boorish writing styles, hardcore pitching, the selfish nature of their copy or there is absolutely nothing of value in it for the reader.
So if you've realized that you've been doing these things, the upside is that everyone starts out crappy, even the pros.

You can change this, and in this article I'll be showing you neat little tricks you can use to immediately craft creative copywriting pieces for your blogs, increasing the amount of views and clicks to your site
Why Creative Copywriting Converts Like Crazy
To put it simply, if you're doing what everybody else is doing, your content is going to go unnoticed.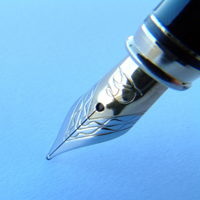 And in the blogging world, nothing is more important than building a following because your content is the one that captures attention.
Content is king in that if the value in your article is perceived to be worthy, expect the shares and comments to increase.
So what creative copywriting ideas can be used to achieve this purpose?
Little Known Ways to Creative Copywriting
#1/ Pressing the hot buttons of your prospect
That's right. Hitting them exactly where it hurts is a sure way to get their attention. Now this requires a little research in that you must know exactly who your target market is.
Once you've got that down pat, you find a problem for that particular prospect, exacerbate it so that they feel emotionally connected to your content, which entices them to find out how it ends.
Guide them through your post by providing value/solutions in how to solve that problem, but not the whole thing, as a teaser effect is great for getting them to crave more of what it is you are offering. Create that curiosity which leaves them wanting more and they'll be eating up your offer in no time.
#2/ Swipe copy
As strange as it may sound having to use copy that other's have written in order to create your own, that's just how things work.
Why overwhelm yourself even more trying to think up of creative copywriting that might work, when you can use something that does work and go from there?
They've been listed as swipe files for a reason.
I'm not saying copy it word for it because that's called copywriting (ironic much?). Make sure that it ties in well with what you are offering in your blog though if the swipe file is generic.
Don't forget to add value because the prospect only cares about what's in it for them!
#3/ Use Envy
Internet marketers are attracted to generating an income online not only because it's pretty interesting stuff, being able to work anywhere in the world is pretty darn cool, and because the income potential is pretty much limitless. Who wouldn't want the lifestyle, financial and time freedom that comes with it.
See what I did there? xD
Using envy as a creative copywriting strategy is a great, but sneaky way, to get your prospect to do what you want them to, whether it be to subscribe, or buying a product or service from you.
Everyone wants the respect and admiration of their friends and family, so paint a picture of your prospect having the house, car and lifestyle that makes others envious of, or want to be them.
Of course this is achievable only if they take advantage of your offer
You could also talk about what they might be envious of (requires understanding your target prospect), or your could talk about what you were envious of before you got the advantages of your product.
Why These Work So Darn Well
Marketing is the process of providing a solution to people's problems, not selling something as hard to digest as that is.
You might want to read that part again so you fully understand that if you want to have a successful blog, you must provide helpful and useful information in your posts through compelling, creative copywriting.
This, in itself is marketing. And it works.
By mixing up these pointers with pure value, it's only a matter of time before you get the traffic and following that you've always wanted.
If you found this helpful, do me a favor and share this post and leave a comment on what you specifically liked about this post.
To Your Success,
Skype: tinanp07
Email: tina.nphan07@gmail.com
Work With Me – Click here
P.S. To learn more on how to increase conversions and sales for your marketing funnel, go here to find out how